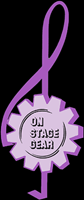 We provide high quality mid level sound reinforcement using Nexo Geo S8/S12 line arrays, Meyer and EAW monitors, with Midas Pro2, Pro2C consoles for jazz, classical, folk and bluegrass at corporate and private events, concerts, and theatrical musicals.

Our inventory also includes a large selection of high end microphones

such as Neuman, DPA, Audix, AKG, Shure, Countryman.
Nexo Geo S8/S12 Line Array with Nexamp 4x4, Meyer UM-1P & EAW SM 200 Monitors, Midas Pro 2,Pro 2C

, , Shure,Neumann EV, Sennheiser, AKG, DPA, Earthworks


& Shure UHFR Wireless with Countryman E-6

We can also provide custom set, sound, video, and lighting design, plus party and event planning and coordination.


Contact us for an equipment inventory or a job quotation.
A Full Service Production Rental Company Serving the Mid Atlantic Region.
Email for Production - fred@onstagegear.com
Manteo, NC - Fred Brumbach - 804-337-2878
fax 877-442-3517 / cell-804-337-2878
Richmond, VA
Copyright 2002-2011 On Stage Gear,LLC. All rights reserved.